Selena Gomez always finds a way to stay in limelight for one reason or another. Whether it's her link-up rumors with other singers or the things that she posts on Instagram. Recently the 27 years old star made a comeback in Hollywood with two songs, 'Lose You Love Me' and 'Look at Her Now'. These songs are much appreciated by the audience and really gained a lot of positive attention from her fans. Recently she posted a picture of herself in swimwear that was from SKIMS. SKIMS is the swimwear brand of Kim Kardashian. Selena posted it with the caption 'so freaking comfortable'. But later deletes it and replaces it with her BFF post with Taylor Swift.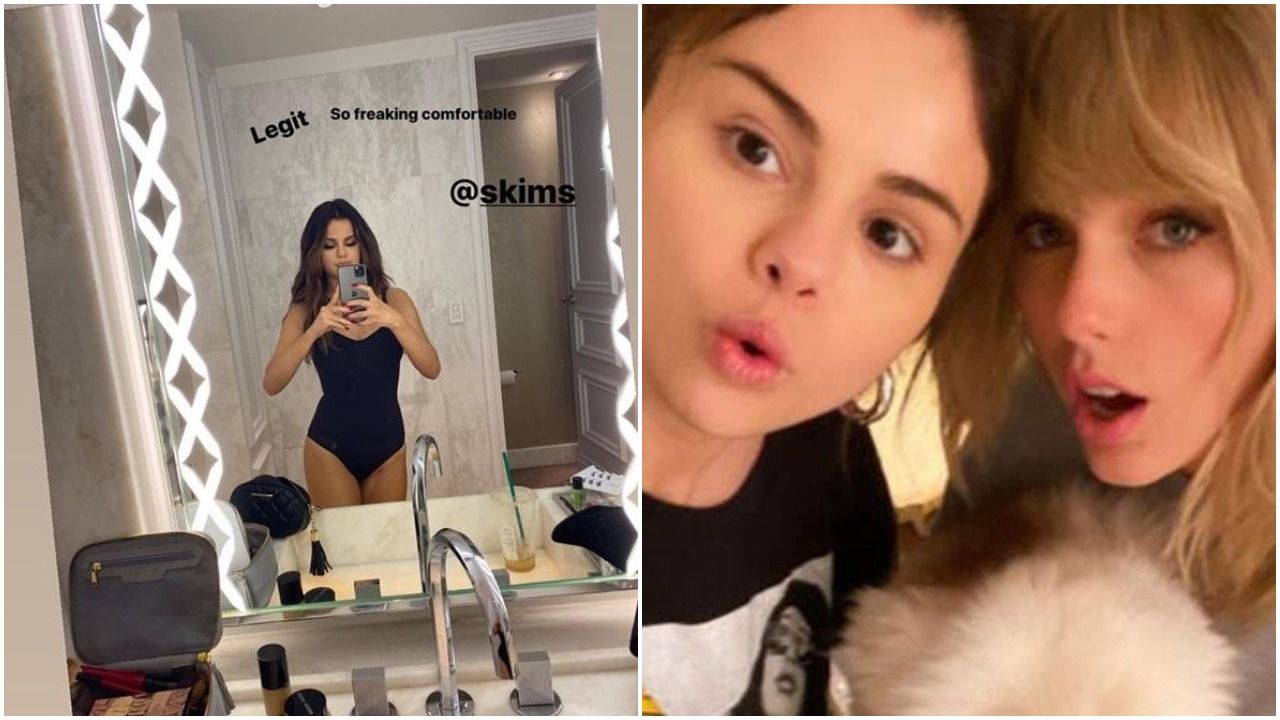 Photo Credit: Cosmopolitan
The reason behind this is said to be the ongoing or should I say ever-going feud between Kim Kardashian and Taylor Swift. Taylor Swift and Selena Gomez are best friends forever in real life and Taylor has always provided Selena with the right kind of support whenever she needed it. So Selena felt it was a duty to stand with her best friend and delete the post promoting her rival's brand.
But she replaced that with the sweetest post ever. She posted a really adorable selfie of Taylor Swift and herself together holding a dog and making a funny face and added a caption that reads, "My ride or die, I would die for this one." Later she also added a note thanking her for always being there for her and supporting her in her tough times.###