Justin Bieber is enjoying a road trip together with Hailey Baldwin and the couple is experiencing a romantic weekend getaway. But the fact that their road trip and the success results of Selena Gomez happened simultaneously is suspicious for the fans. The people are speculating that the couple went on a trip in order to avoid the success of 'Lose You To Love Me'. Selena Gomez's song which is about Justin Bieber is topping charts since its release. With 'Lose You To Love Me' Selena Gomez became the first-ever artist whose song ranked first simultaneously on Billboard's Hot 100 and Rolling Stone.
Justin Bieber informed his fans about his road trip with wifey, addressing Hailey, he said, "time to get back to WIFEY." To which an excited Hailey replied in the comments section "yayyyyyyy."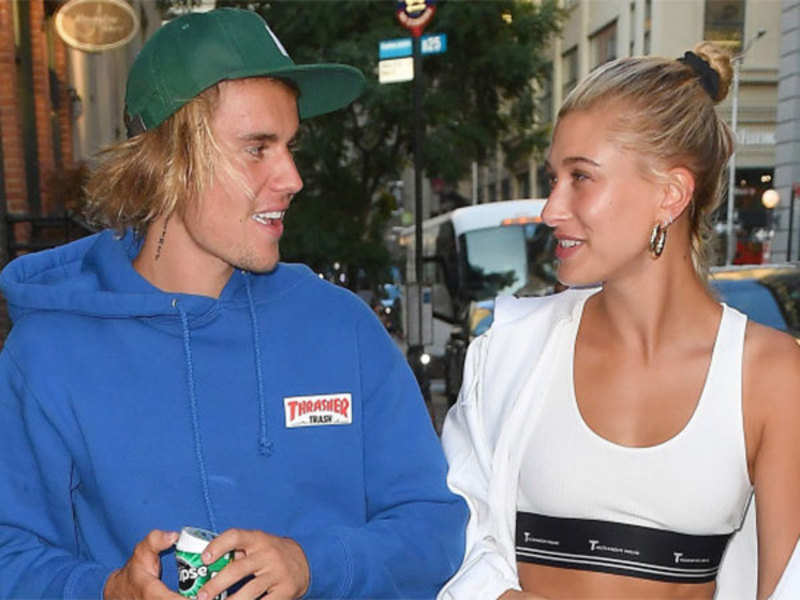 Photo Credit: Times Of India
"Justin has completely moved on from that chapter of his life and understands that Selena is allowed to reflect on the past in her own way. Justin and Hailey both want Selena to be happy and in a good place and aren't phased by it." the insider added.
As per the sources, the trip of Hailey Baldwin and Justin Bieber is definitely to avoid being asked questions about Selena Gomez.
"Of course Justin and Hailey have heard Selena's new song and they are both trying to not give any reaction to her lyrics referencing Justin. It isn't ideal for Hailey but she understands the creative process of writing music and that Justin had a past." a source told E! News.
###