Cold wars are common in Hollywood especially between the ex-flames of certain celebrities and their current partner. Similar to the case between Selena Gomez and Hailey Baldwin. Well, we are all aware of the roller roaster dating life of Selena Gomez and Justin Bieber. The two has been on and off several times and finally called it off when Justin Bieber all of a sudden tied a knot with Hailey Baldwin which he also dated once before and later broke up.
The feud between Hailey Bieber and Selena Gomez has never been out in public. I mean they have never trashed talked about each other publicly. But it was reported that comments from fans of Selena Gomez about Justin being still in love with Selena often makes Hailey really upset which is kind of obvious. But seems like everything is fine between the two, and Hailey proved it by liking her picture on Instagram.
The picture was posted by Raquelle Stevens, one of Selena's friend and Selena was in the picture. Even though Hailey doesn't follow Selena on Instagram but she likes her picture posted by her friends anyway.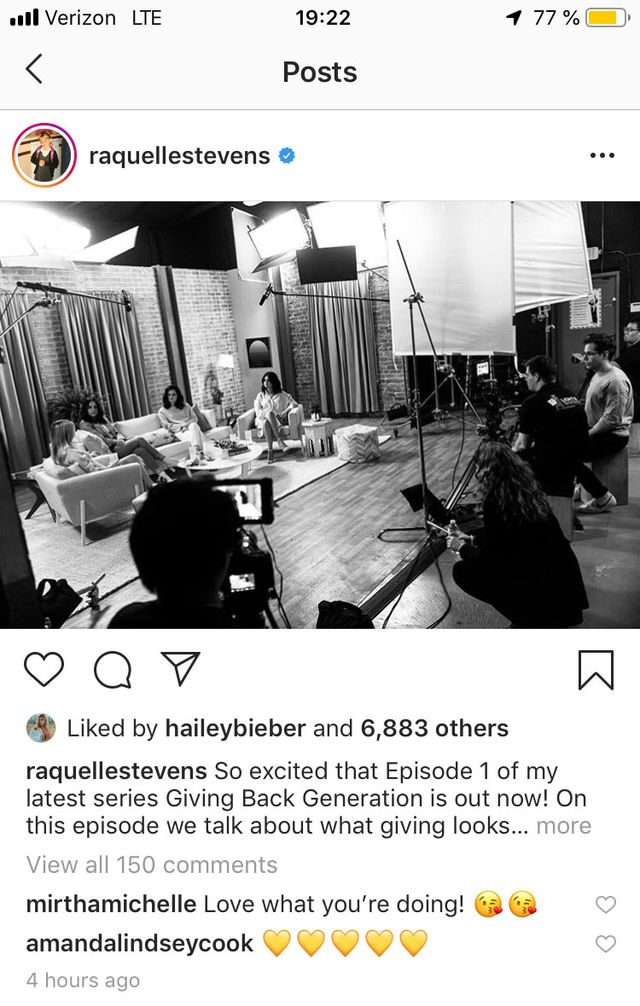 Stevens wrote in the caption of her Instagram, "So excited that Episode 1 of my latest series Giving Back Generation is out now! On this episode, we talk about what giving looks like through friendship. This episode is particularly special to me as Courtney, Sel, and Ashley have been my friends all through my 20's. We talk about what it means to support each other, forgive, and grow together. Look forward to hearing your feedback & hope it leaves you encouraged. Link in bio to download."###