WhatsApp which is a chatting application earlier introduced the feature of sharing your stories. The feature was first seen in Instagram but soon Facebook too launched a similar feature of sharing your stories. In stories you can share your pictures, videos, and daily updates, etc. The feature was widely used by people and they really liked using it. Now Facebook-owned WhatsApp has come up with a new feature. In this feature, the application of WhatsApp will let you share your stories of WhatsApp directly on Facebook.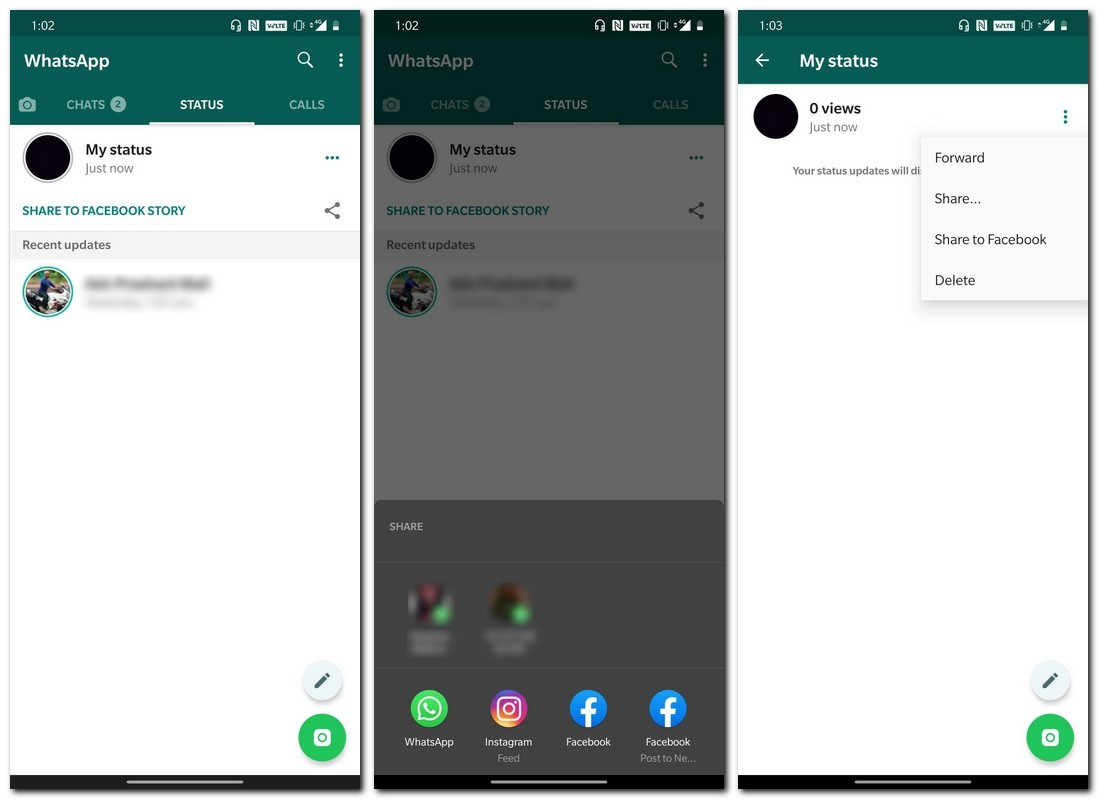 Photo Credit: Mashable India
Talking about the opinion of the public on the launch of this new feature, people posted different views about it. But the conclusion remained the same that everyone is liking it so far. "So WhatsApp has a new feature, you can share your story on WhatsApp to Facebook. For me, this is quite interesting, a centralized mode of communicating to various platforms," posted one user.
"The New #WhatsApp update allows you to share your statuses on to your #FacebookStory as well," wrote another user.
Now the question arises, how are you going to use this new feature of Whatsapp? Well, the answer lies right next to your status. You will get an option of 'Share to Facebook' on the right side of your status symbol, you will see three dots, and on clicking on them you will get various options and one of them will be Share to Facebook, as soon as you select it your status will get live on Facebook.