If you have been following what's happening with the Edge browser from Microsoft, you would be aware of the new Chromium version that the tech giant has been testing. The revamped version of the Edge browser is ready for download and has inched closer to the final release.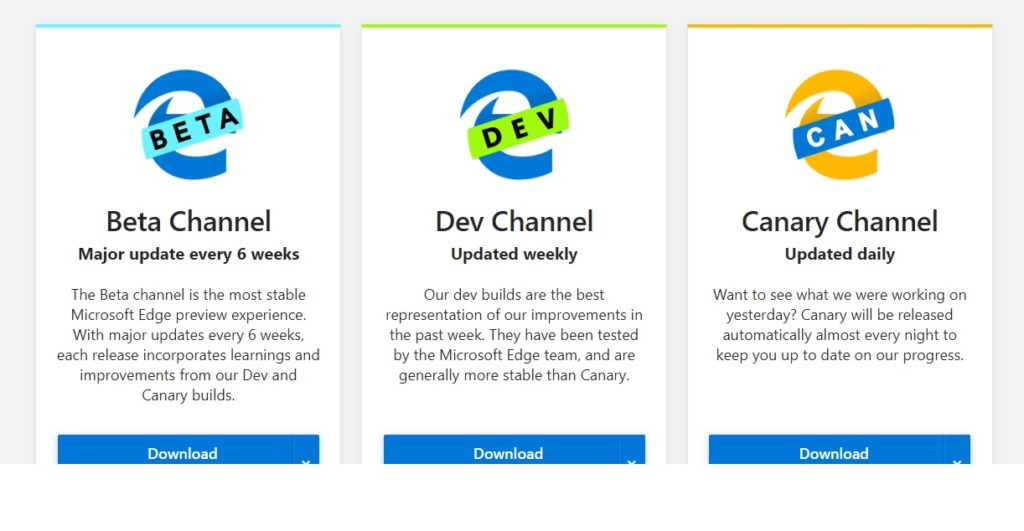 While Microsoft has clearly stated that the new browser is still in the preview phase, it has also indicated that the "Microsoft Edge is ready for everyday use". This is the first time that the platform is available on the public beta. So far the program had been under the Canary and Dev updates.
The Canary Channel so far received daily updates, while the Dev updates were released every week. The new beta channel has been planned for a regular release of every six weeks. There will also be occasional bug fixes and security updates from time to time. That would mean the issues one may find in the Canary and Dev versions are ruled out in the beta channel. That is exactly why the beta channel of Chromium based Edge browser would be an excellent option and should be the perfect one for everyday use. That is exactly what Microsoft means.
The Chromium based Edge browser comes with a support for over 14 languages. You can download the beta version of the Chromium based Edge browser from this link.
There are several advantages and features coming up on the browser. An ability to play back the video and a complete integration with the Windows 10 platform would make it quite evident enough. Like Joe Belfiore, CVP of Microsoft's Windows Experiences claims, "Beta represents the most stable preview channel, as features are added to Beta only after they have cleared quality testing in first the Canary channel and then the Dev channel,".
The scene is indicative of the fact that the stable version of the Chromium based Edge browser is just around the corner. Until the time the Microsoft releases the stable version in the days to come, the beta version should be closer enought that you can get to the perfection. Sign up for the beta version today and get the best ever experience.###