Instagram Now Lets You Use GIFs And More In Interactive Stories
Instagram rolls out a new story camera with gifs feature to make your stories more interesting and fun to watch. The fourth update of the application has recently been released and in this update, you will get to see more Snapchat stories inspired features. The new features let you make good use of various stickers and gifs in your stories. You will just have to go to the camera option and explore various options. You will not even need a picture first in order to use these options.
Instagram is trying to upgrade its application recently. For that, the application has also removed the following activity tab. As per the information they are trying to make the application more simple to use and as not many users were aware of the existence of the following activity tab so they have decided to remove it. This is the fourth update of the application since its release.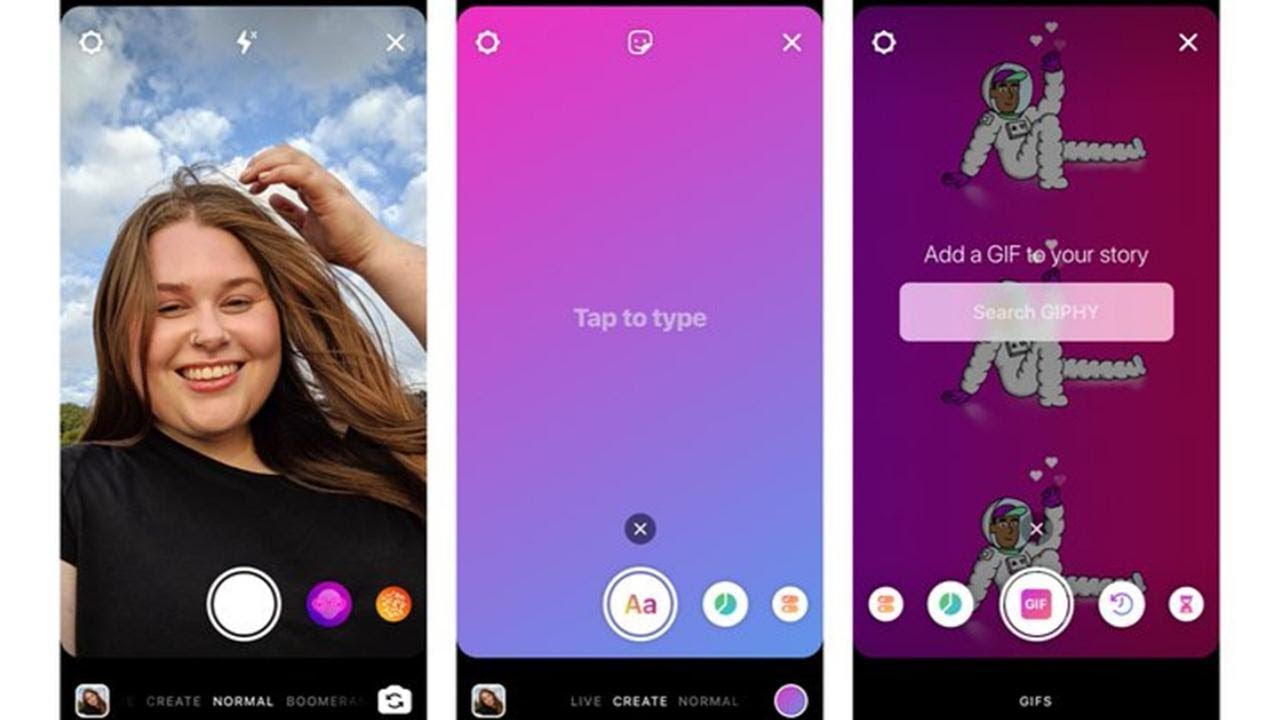 Adam Mosseri, the head of Instagram tweeted on Twitter, "We're rolling out a new camera design today — easier to browse effects, a dedicated create mode for stickers and more! I hope you' all like it…"
In another tweet, he said, "Starting today, you can use Instagram in dark mode on iOS 13 or Android 10. Turn dark mode on your phone to try it out."
The official account of Instagram on Twitter also tweeted to introduce the new feature, "Say hello to your new camera, including the new Create mode (packed with fun new tools like the GIFs format)."