Target which is one of the best known retail stores in America is soon going to feature mini-stores of Disney. The stores are making their entry into 25 cities of America, like, Alabama, California, Colorado, Florida, Illinois, Indiana, Michigan, Minnesota, Montana, Oklahoma, Oregon, Pennsylvania, Texas, Utah, Virginia, Washington, and many others. These stores will be designed especially for children and will also have a digital effect. Meaning they will play some movie clips from Disney pictures.
According to Mark Tritton who serves as the Executive Vice President and Chief Merchandising Officer at Target, "We've brought the magic of Disney to Target, bringing together great merchandise amidst an experience that's truly immersive and unique. Guests will be able to connect with the Disney characters and stories they love in a meaningful way while accessing the latest and greatest Disney products, including items previously only available at Disney retail locations."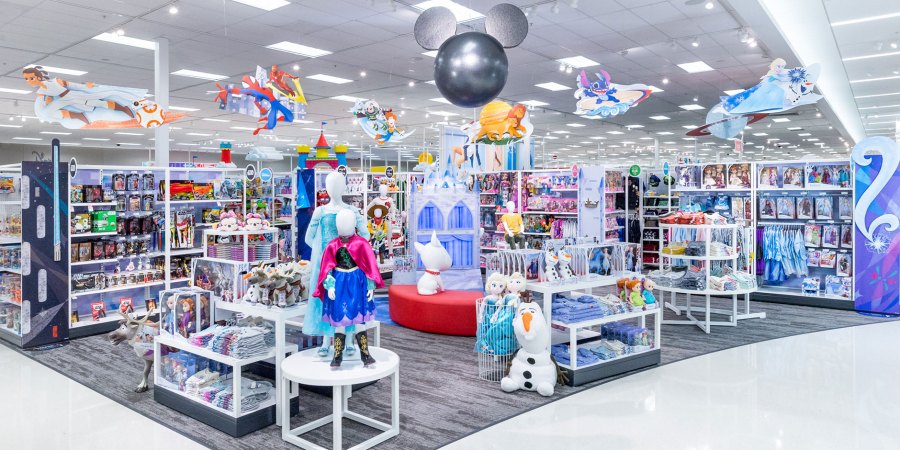 The store will contain your favorite toys inspired by the characters of Disney. You can also buy some wall hangings as well as wall stickers to decorate your kid's room and make it a Disney paradise. There is going to be Disney inspired stationaries too that your kids can use. The Disney mini store will continuously play some of the favorite clips of the Disney movies on the screen so that there's always something to get entertained with. This is definitely very exciting for the fans of Disney and not just kids but adults who are a huge Disney fan can use the store too.