One way or another, Justin Bieber and Hailey Baldwin find their way to the headlines. This time its the rumor of Hailey Baldwin being pregnant. The American model is rumored to be pregnant for the second time now. Well, the first time when the internet was thinking she is pregnant was because of her husband, Justin Bieber. It was a prank to fool his fans that is why he started this rumor that his wife is pregnant but later it turns out to be a bad joke of April Fool.
Well, this time the reason must be different but the rumor is also as fake as last time. The rumor started when a specific picture of Hailey Baldwin went viral. In the picture, the model was seen placing her hands on her belly and that was enough for the internet to start the fire and assume that she is pregnant.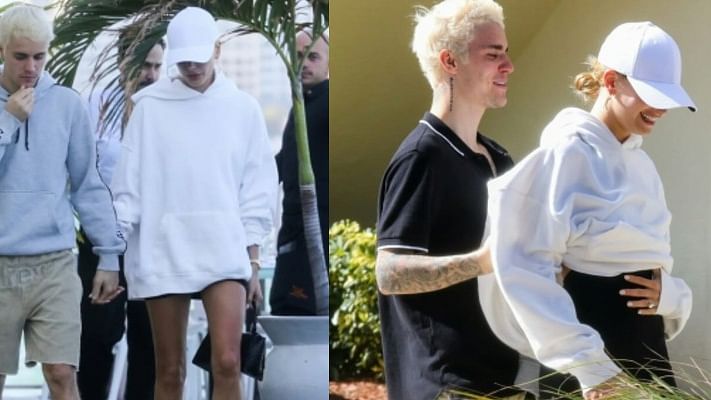 Photo Credit: Free Press Journal
But the reality is, that she is not pregnant and this is not just another one of our assumptions, actually Hailey herself posted on social media about this fake news. She posted, "Internet is funny. I am not pregnant, I just really love food." She turned down all the rumors in the funniest way possible and we absolutely loved it.
Currently, the couple is in Miami enjoying their vacation and they are frequently getting spotted having romantic dates, eating, spending quality time with each other near the poolside and the pictures of the couple are getting viral.###