Denver, a haven for cannabis enthusiasts everywhere, is starting to up its game when it comes to testing marijuana. The Denver Department of Public Health and Environment (DDPHE) has announced that it will be randomly inspecting marijuana businesses due to recent weed recalls. Presence of pesticides and mold have led industry leaders to take action in order to further safeguard the public from unhealthy marijuana products.
This news should come as no shock, as the developing industry will naturally face more regulation as time moves on. What further changes might come are as of yet unknown, but the steadily growing illegal cannabis market in Colorado have led some people to question what exactly the state is doing wrong, despite collecting such record tax numbers. 
Since marijuana legalization went into effect in 2014, the state has collected billions of dollars in tax revenue. There's no doubt that the state has benefited greatly from the drug's legalization. However, there are worries that the black market for cannabis is giving the marijuana industry as a whole a bad name. Scott Brady, a manager for Smokey's 420, reports that black market cannabis dealers are doing enormous damage to the industry. 
"Each time somebody in the black market sells a gram they're taking that right out of my people's pockets at the end of the day." 
What Brady means by this is that Colorado weed is being grown and exported to other states where the drug isn't yet legal. Since Colorado-grown weed is incredibly recognizable to marijuana experts, it's fairly easy to tell the origins of illegal weed. One concern for many is the safety of this illegal weed, as it likely hasn't been tested for microbial contamination – however, due to the recent microbial outbreaks in legal Colorado weed, this might be a problem affecting both legal and illegal strains.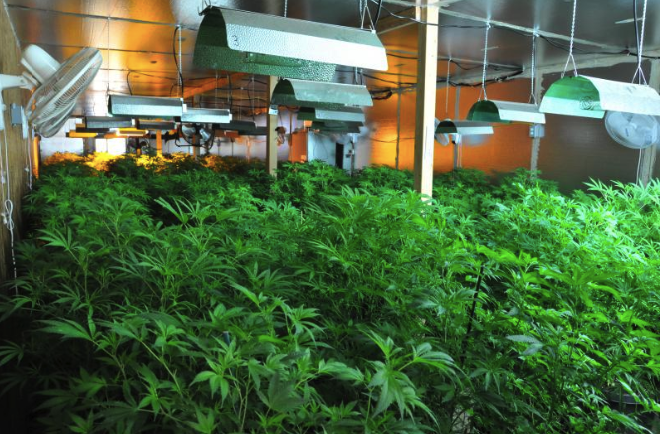 In Denver and other cities, marijuana has completely changed the economy – for the better. Cannabis tours, cannabis cooking classes, 420-friendly hotels, and much more have all made the state a veritable gold mine for those involved in the cannabis industry. The craft and care involved in the marijuana industry have led to unprecedented levels of choice and convenience for consumers. These days, one can walk into any Denver smoke shop, or smoke shops in nearly any state, and find dozens upon dozens of glass pipes, bongs, vaporizers, and other devices as America becomes more and more marijuana friendly.
It's unlikely that these new random tests will have much of an immediate effect on the consumer experience, besides a few awkward run-ins between customers and inspectors. However, the inspections will hopefully have the long-term effect of ensuring safe marijuana, and instilling even more of a feeling of confidence in Colorado weed products. No matter what, the DDPHE even announcing their intended inspections shows a concern for public well-being, which is a pretty good sign right there. ###