The Bigg Boss 13 contestant and popular actor, Mahira Sharma, was recently accused of forging the Dadasaheb Phalke International award. After hearing some ditch comments and tolerating some accusations by the media, she has finally come up with a long clarification, against the accusation brought against her.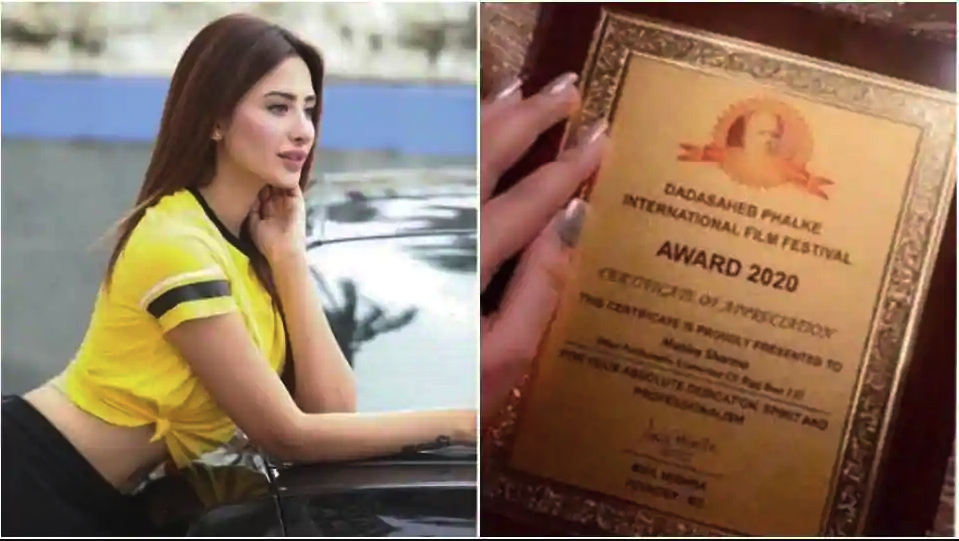 In the recent post that she had made on Instagram along with the picture of an award, she said that she was handed the award away from the stage. 
The Instagram post said that the charges that have been brought against her for receiving and forging the prestigious DadaSaheb Phalke International Film Festival 2020 are absolutely fake. She also wrote of being approached by someone named, Premal Mehta, who claimed to be associated with the awards for the past two years, in her defence. 
She also wrote about the said individual's conversation with her manager and mentioned that he even proclaimed that she was going to receive the title of Most Fashionable Bigg Boss 13 Contestant, at the event. 
However, when the whole Bigg Boss team was called upon on the stage, her manager enquired about the award that she was going to receive to the said person. When asked, he handed it over to the manager at the backstage, saying that she couldn't be called upon the stage due to the huge rush. 
She finally ended her note saying that the world has turned upside down for her in the recent two days and hence clarified that she didn't steal any. ###