Instagram is always updating itself to better the user experience and to match with the ongoing trends. This time the company has decided to introduce an application dedicated to your close friends. You must know about the close friends feature by Instagram that lets you share your story with only your close and trustworthy friends but now the latest application by Instagram called Threads will let you inbox them separately as well you can share your pictures directly to them.
The application comes with three features, first is the photo-sharing in which the application allows you to share your pictures and images directly to the person added to the list. Another important part of this new application is messages. You can make even groups with your friends and chat with anyone as long as they come under the category of your close friends. The application of Instagram lets you send direct messages to your friends by just a swife and this latest application is going to the same as easy.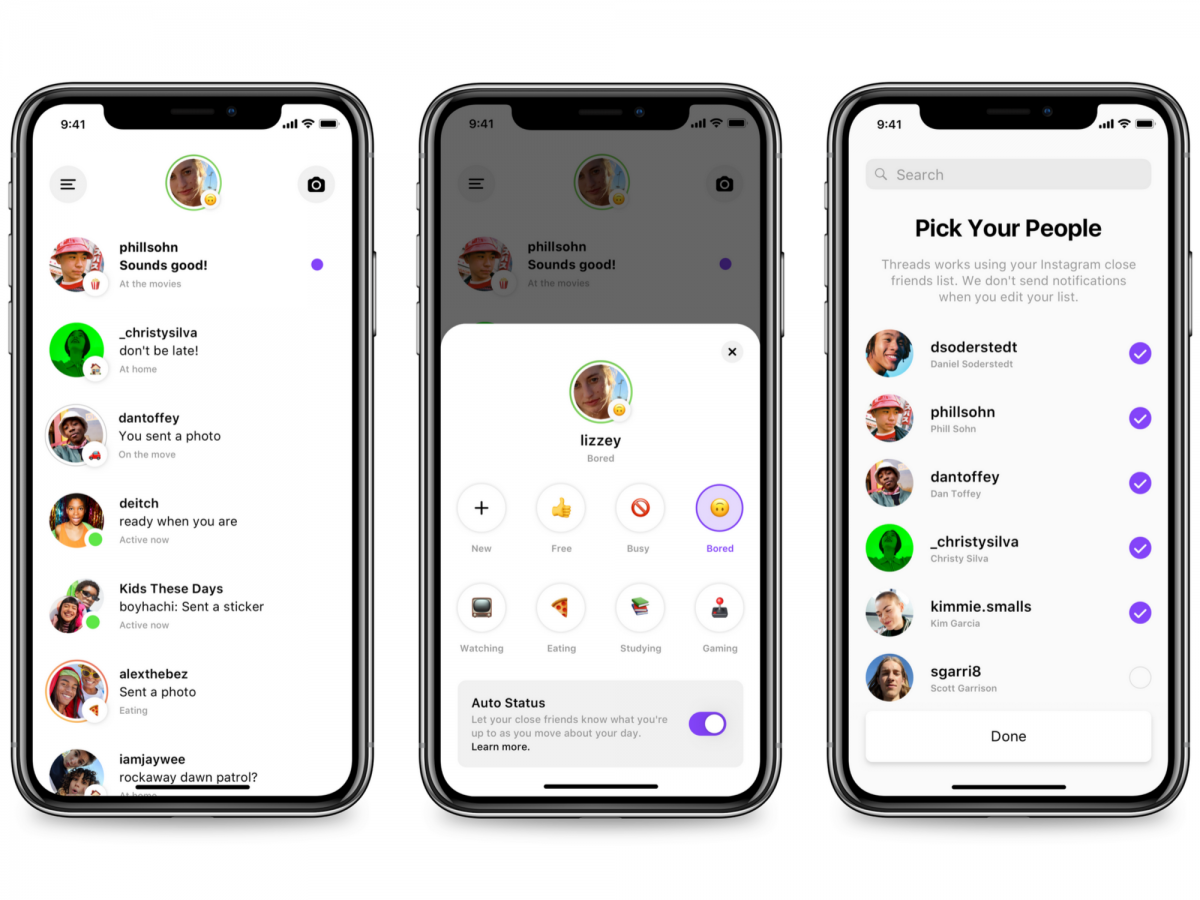 Photo Credit: Business Insider Malaysia
The last feature of Threads is, that it lets you put a location status on your story for a few hours. The option ranges for 1 to 4 hours assuming your location will change in that time period.
As explained by the Company itself, "For example, Auto Status might use your precise location to show your friends that you're " At a cafe." Or Auto Status might detect that you're biking and set your status to " On the Move." Before this is enabled, you'll be told what information Auto Status is requesting and will be asked to specifically agree."###