The auction for Friends props and costumes is soon going to happen and its for a social cause. There are a total of 100 props placed in the options including costumes, their dresses, their props, etc. The auction will be carried out from 3rd December to 10th December. This is surely a treat for the Friends fan because now they will be able to buy things that they only saw many many times during the reruns of the show. This auction is carried out to celebrate the show completing its 25 years. The show recently celebrated its silver jubilee and to honor that, they are carrying out an auction. The multi-purpose auction will also help the Trevor project which the world's largest project for suicide prevention and intervention of the LGBTQ+ community.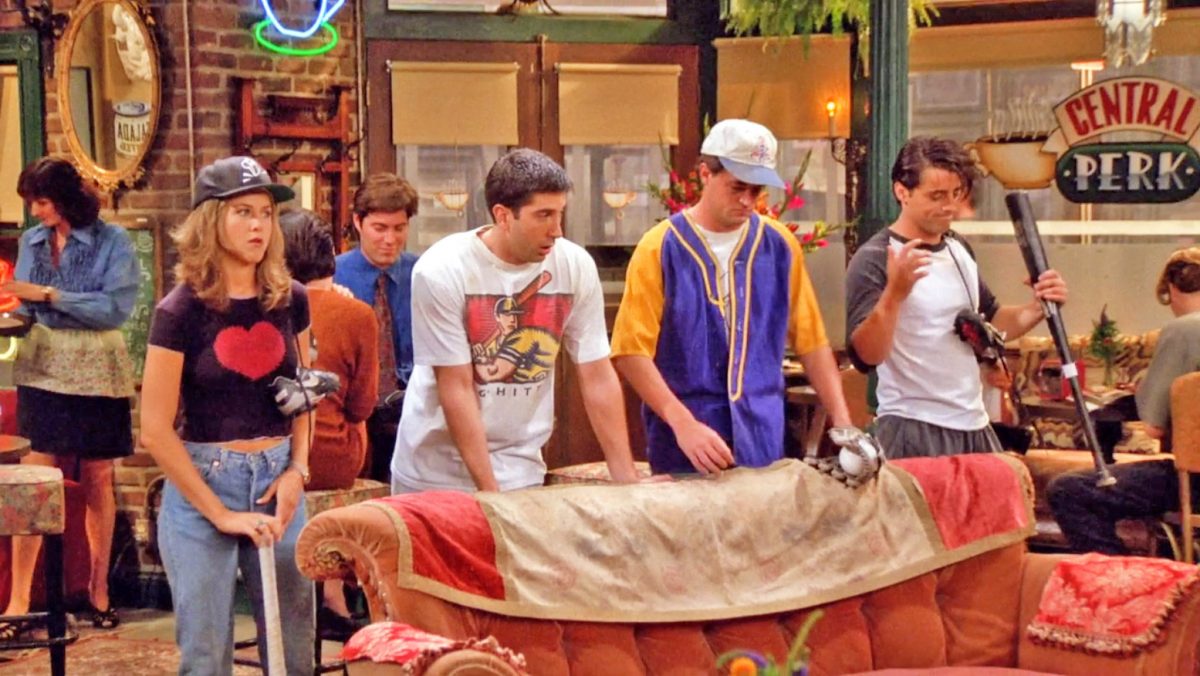 Photo Credits: Business Insider Malaysia
"Prop Store is thrilled to be working with Warner Bros. to auction some incredible material from all 10 seasons of Friends. The series gave us so many laughs during its original run and continues to entertain and inspire fans around the world. It's an honor to be able to bring some amazing original pieces to the fans, such as Joey's original Hugsy doll. We're also happy to offer detailed studio-edition reproductions, including the Holiday Armadillo costume, Central Perk couch and ten copies of Monica's peephole door frame, straight from the Warner Bros. Props department," as said by Brandon Alinger, COO of Prop Store.
###