Remember those old days when everything that came into the system wasn't considered to be the great one? Windows Defender was one of them. It was once treated to be the worst security solutions you would ever use on your computer.
Things have changed for good now. The free default antivirus solution on your Windows devices has matured to a greater degree and now treated to be one of the perfect choices and the greatest one at that. The latest report from German researcher AV-Test has conferred the rare honour on the Microsoft managed Antivirus solution.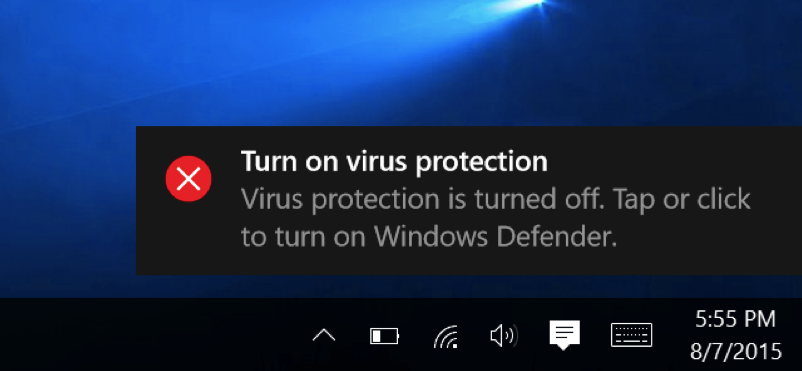 It belonged to the list of top four service providers who scored a six out of six in three categories – protection, performance, and usability. While the other three were third party services, Windows defender has a unique advantage in comparison – it is available free of cost with all Windows editions and does not need you to pay for any of the services. The other three toppers come with a paid model and have recurring charges.
Check this out. Windows Defender classified as "BEST antivirus" by independent lab @avtestorg. As I blogged about last year https://t.co/PIUgTeq3dm Defender is now the most commonly used antivirus in the Enterprise and SMB customers. https://t.co/V4B9Yhe6Fv

— Brad Anderson (@Anderson) August 7, 2019
The research was the result of efforts of over two months. The research group examined 34 different antivirus programs before arriving at the final scores for each of them. It was a huge news for Microsoft and the VP of Microsoft 365, Brad Anderson made it clear through his tweet.
Of course, even after that – there may be a few areas that you would need to be more vigilant. A good antivirus software like Zonealarm free anti-virus can be a good option along with Windows Defender. They can be helpful enough in shielding you effectively from the hackers and offer a complete data protection with encrypted data. Needless to say, Zone Alarm is one such service provider that has been praised for its Solid Protection by PC Magazine. These third party solutions can offer spy protection in addition to the regular antivirus solutions.
In any case, this should be the great news for Microsoft and Windows users. The regular users who do not bother to opt for a paid antivirus solutions, this can be a blessing!###